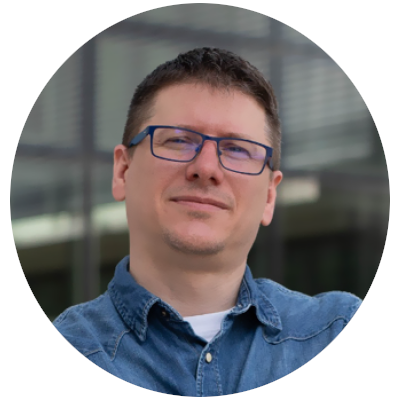 RichÁrd RÁcz
Fantastic neon! - my first VR experience
Hungary, late 90s.
Newspaper ad: "Try virtual reality! -Net cafe"
I saved my pocket money for a month, gathering all my courage and going down to that little cellar. I paid for 10 minutes and they put that thing on my head. I had to kill monsters in a spaceship.
Or should have ... I was hit in the first hallway by the rumble of a neon lamp. I looked up and saw the neon tube flicker ...
From that moment on, I didn't go any further. I went forward, backward, sideways around the lamp, turning my head over and over.
When the time was up, they took the device off my head and...
...all I could say was: This neon is awesome!
...all I think about since then: I must create VR games!
Fun facts

Secret: A poem I wrote was published in a computer magazine
Strange: I graduated first as a Math teacher
More strange: I studied film art and acting in high school
Most quoted movie: Monty Python and the Holy Grail
Superpower: I can project the future. It's a great super ability, but it also comes with a lot of responsibility.
Favorite/last played PC game: Lego Harry Potter 1-4, Overcooked, Skyrim
P.S.: 'tank of Imre'
          _L_
o===[___]
    [QQQQQ]

Copyright © 2020 by MageLoop. All rights reserved.