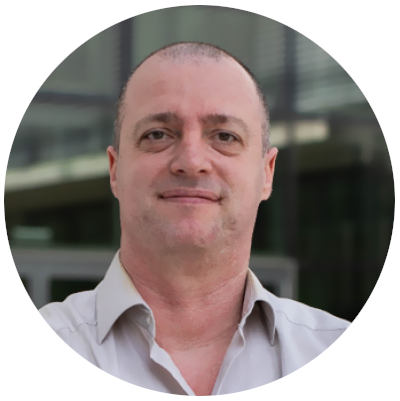 József Hamucska
My first particle experiment
When I was little, I played in the sandbox in kindergarten and observed how far the wind carried dry sand than wet sand. I liked it so much, I started experimenting, and I threw the sand higher and higher to see how far the grains of sand flew.
Then came the kindergarten teacher... and that day I was punished all day in the nursery yard. I had to stand at the foot of the tree while the others played in the pool, in the summer heat, because during the experiment I did not realize that more and more children had fled the sandpit.
Fun facts
Few people know: When I was a young "Titan", I used to canoe at race level.

Life is logical I.: In the army, what was round was carried, and what was square was rolled until it was round.

Life is logical II.: I studied architecture, so that I could do desktop publishing for poster printing.

Life is logical III.: I studied computer architecture, so that I could do 3D art.

Personal record: 20 hours of sleep (after working continuously for 2 and a half days)

"What I love about working together is that we can get to places I could never get to on my own." by Hamu

Favorite/last played PC game: War Thunder - and Oculus VR game: Death Unchained 
Copyright © 2020 by MageLoop. All rights reserved.